---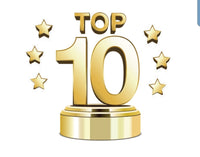 Make your own Custom Glitter Bundle! 10 Glitters in total, Available in 1 oz, 2 oz, and 4 oz options, sold by weight in shaker jars.
Please put your choices in the notes when you check out, or let us choose for you!
All glitters are sold by weight, in jars at no extra cost.